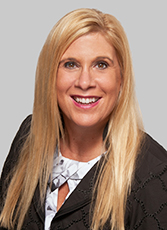 That's a question I hear all the time. Dan & John were the 2 guys who bought Dutch's back in 1985, and who sold the bar to me in 1993. I was working here in the Spring of 1992 and really enjoyed the people and the business. John decided it was time for him to let go of the reins, so he made me an offer. After weeks of agonizing over what to do, I finally let fate decide. One night at my weekly bowling league, I turned to my friends and said, "if I get a strike I will buy the bar!" How else to decide? For some clarity, breaking a 100 game is a good night for me. Well, you guessed it-I somehow bowled a strike and never looked back-I just celebrated my 28th year here!
To give a little history, the building we are in was built in 1917 as a house. Westmont became a Village in 1921 so it is one of the oldest existing buildings in town. The rest has been pieced together by the rumor mill & veteran customers who were around to see it in later years. The current "Poker Room" is where the original bar was & the rest of the building was living quarters. During the years of 1920-1933, also known as Prohibition, the bar is said to have still been in operation.
Over the next decades, this building remained a house and a bar. With every ownership change, a little more of the house was sacrificed for bar stools. It has been called Dutch's, Clara's Inn and Pat & Del's, to name a few. Dutch is thought to be the ghost whose presence remains today. Although sometimes he leaves the staff wide eyed and wondering if that really just happened, he has always been a good ghost and just does things to let you know he is here!
Knowing that these very walls have seen the Charleston, Jitterbug, Swing, Twist, Wahtusi along with Disco, Break, Moonwalk and Line dances, doesn't it make you want to put another dime (dollar :) ) in the juke box and see what happens…?

Tracey Valerio - Owner